Our Story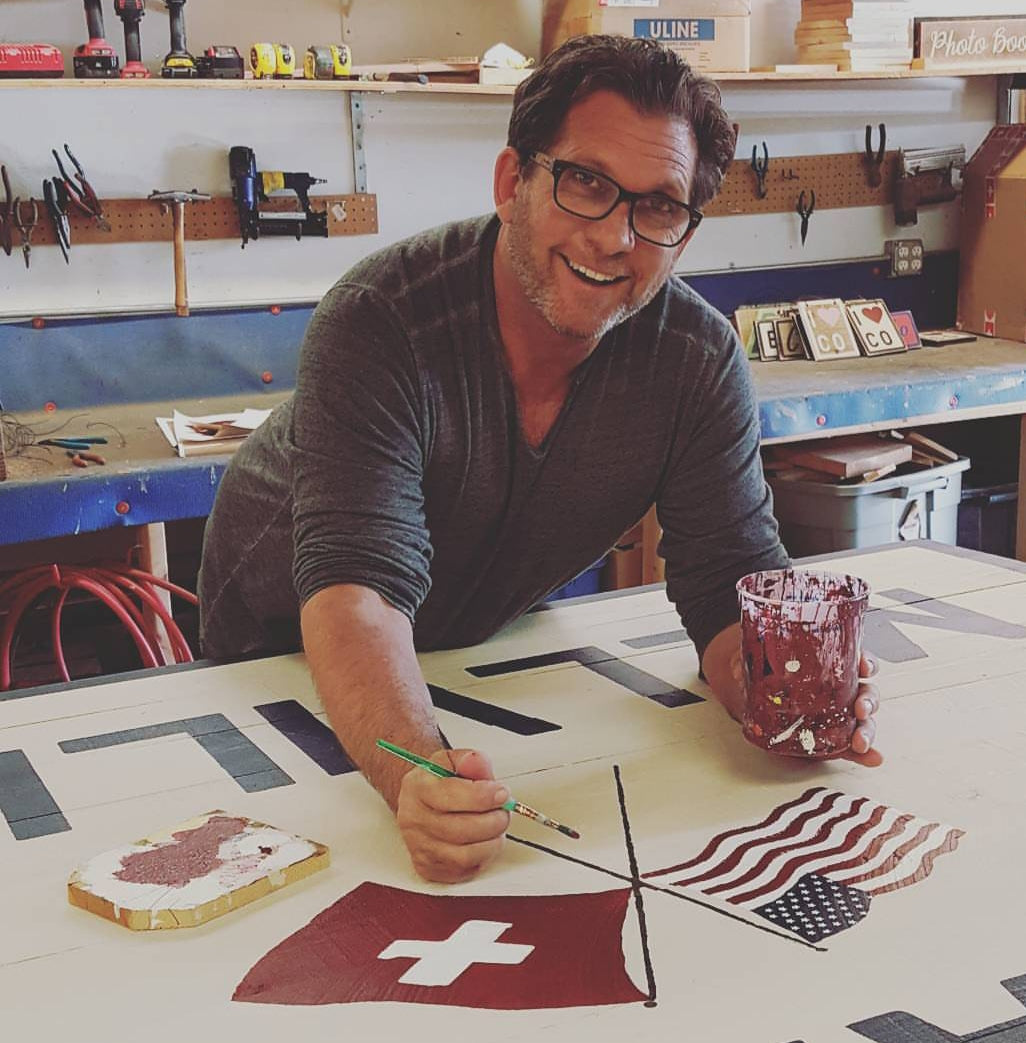 Jay Wahl, creator of Weathered Signs, grew up with a Mother who loved art and a hardworking Father who ran a family-owned lumber yard. Jay was just five years old when he joined his Father at work. Weathered Signs was born out of Jay's love of painting and woodwork. Their lumber yard was way ahead of it's time - back in the '60s they were already recycling wood. One Christmas, Jay decided he was going to make his friends unique gifts. He took some of the recycled wood and painted it creating personalized presents for his family and friends. Jay saw the excitement rush over the faces of those who received his gifts.
More people heard about Jay's creations and he was constantly getting requests to make more signs. He loved the collaboration of being able to take someone's vision and make it into something uniquely special that would last a lifetime. Before long, Jay was making signs for local businesses, restaurants and stores who wanted to sell his signs. What started out as a hobby grew into a full-time business. In 2010, Jay opened his shop in Westlake Village, California and Weathered Signs was officially born. Today, Weathered Signs can be found across the world in every Brandy Melville store.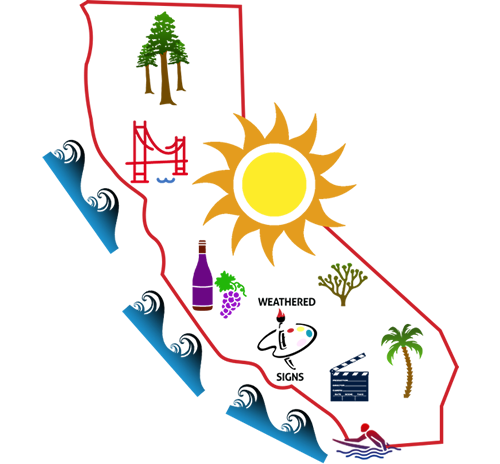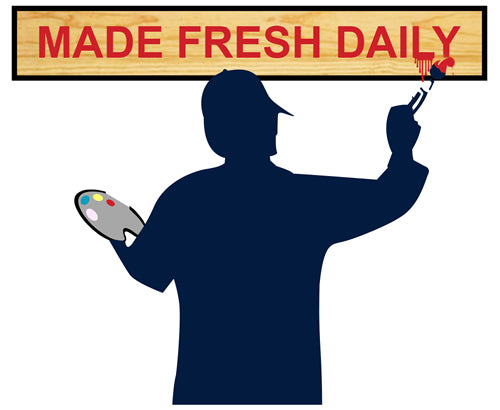 You may also recognize our signs from other retailers like Pura Vida, Dormify, Tillys, Pacsun and Nordstrom, among others. We bring your artistic vision to life, with your special sayings, mantras, far-away places you have visited, memories, inside jokes and anything else that warms your heart or has special meaning to you. This is the heart of our business and the soul of a Weathered Sign. Each sign is one-of-a-kind and signed by your artist, Jay Wahl.
Giving Back
Trees are beautiful. Here in California, we are blessed with giant Redwoods and Sequoias in the north, Palm and Joshua trees in the deserts and Oak, Pine and other species throughout the land. Without trees, we wouldn't be able to make Weathered Signs. To ensure we do not harm the planet, we use recycled wood whenever possible and for every order you place, we plant a tree!

Welcome to the Wonderful World of Weathered Signs!
Jay Wahl, Artist and Creator of Weathered Signs